Easy File Modification: FileMorph
---
Download Windows Version (64-bit only)
Batch Rename and Modify Files in a Flash
FileMorph is a powerful application for batch renaming of files and modification of file attributes. Combining elegance, speed and simplicity, FileMorph makes the process of changing large numbers of files--ranging from one to dozens--easy and painless.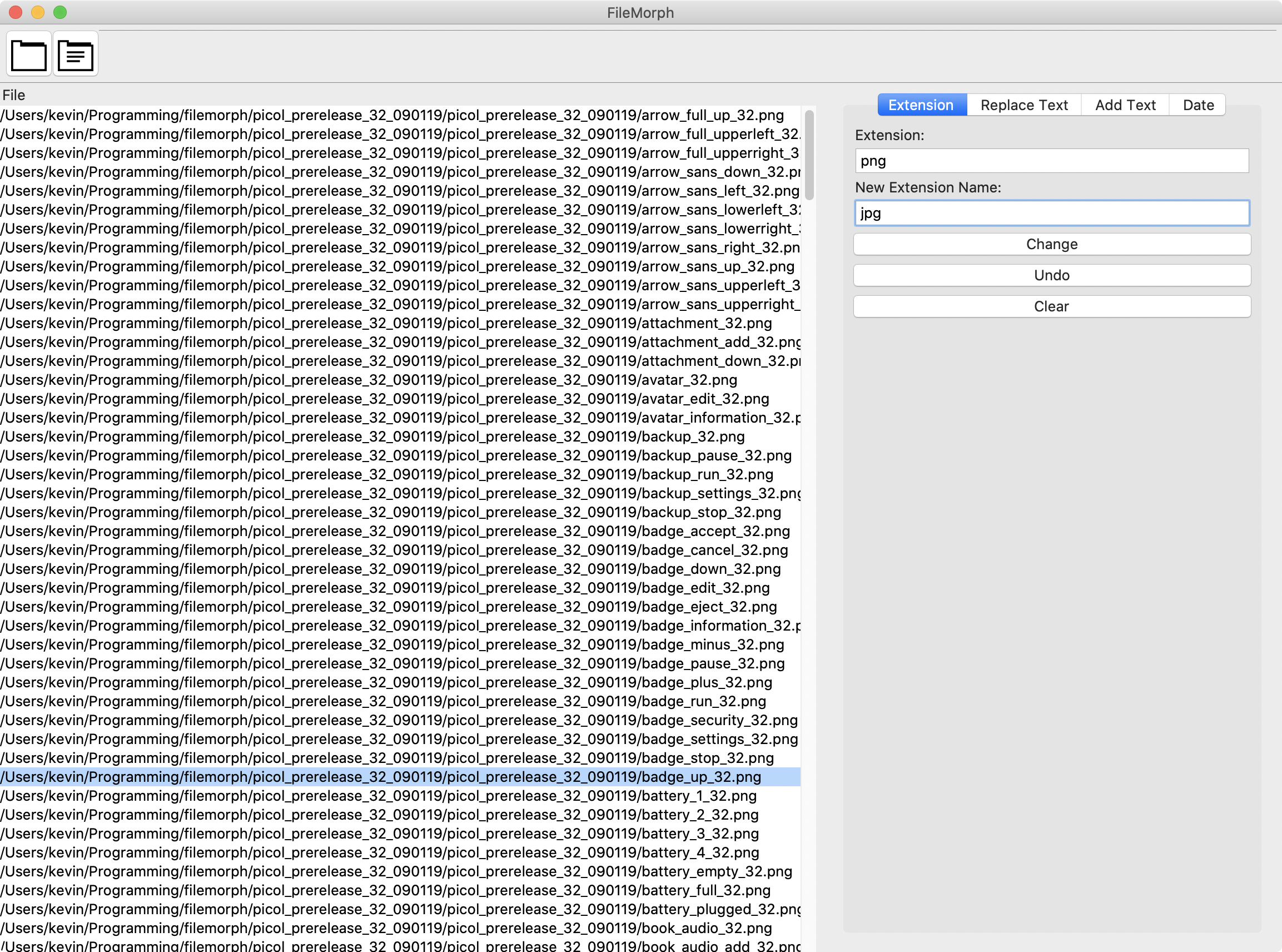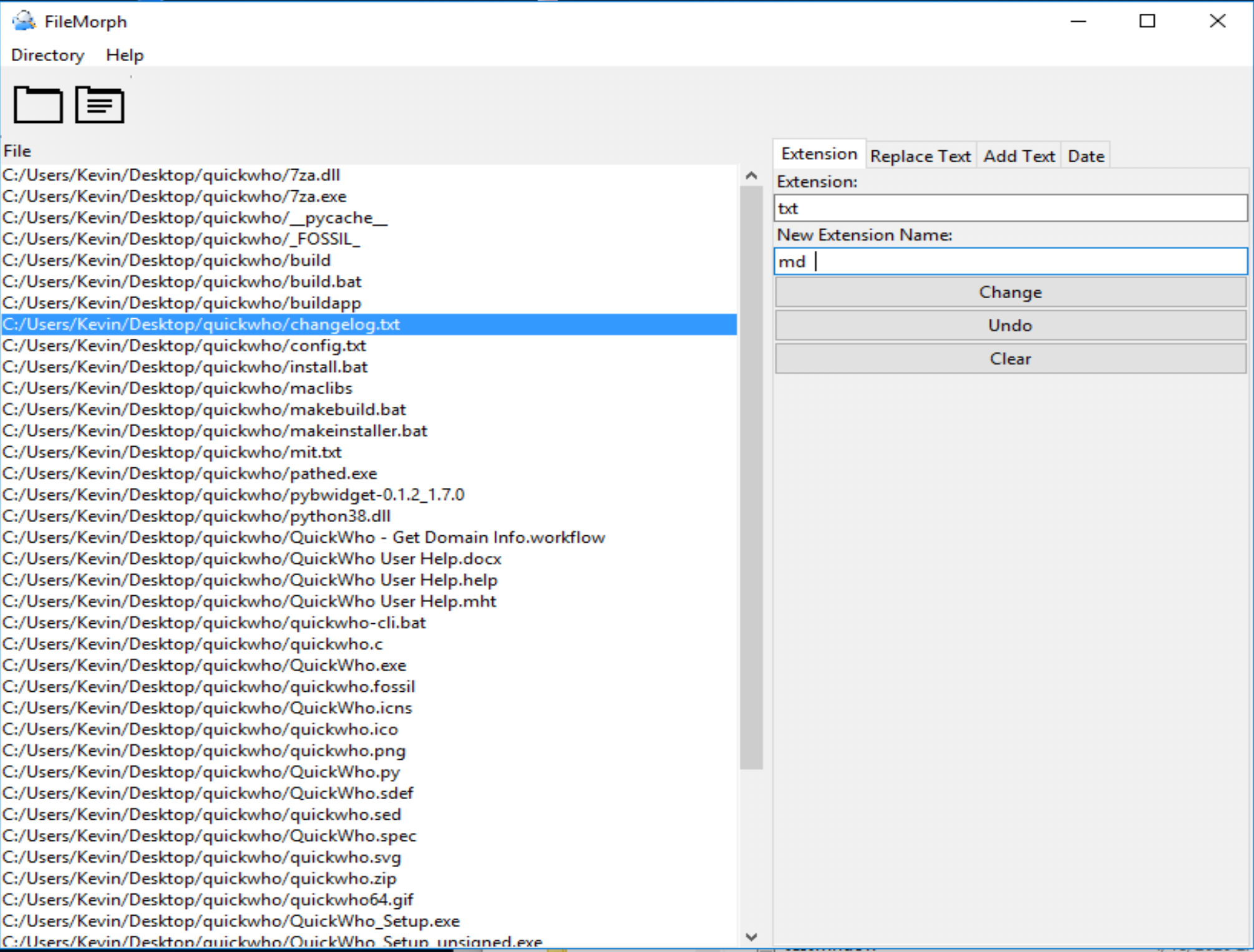 Why FileMorph?
Faster than clicking files one-by-one to rename.
More intuitive than other dedicated file-renaming-and-modification tools that feature an overwhelming variety of options and/or a complex interface.
Less error-prone than using command-line programs to do do file-renaming or modification operations.
Installing FileMorph
To install FileMorph, download the latest version. It can be installed anywhere on your machine. Mac OS X 10.15 and Windows 10 are the minimum supported platforms. A donation will be requested to support the application's continued development.
What's New in Version 4.0
Major UI refresh.
Support for dark mode on macOS.
Streamlined Windows installation.