MacPorts Made Easy: PortAuthority
---
Take Control of Unix Software
PortAuthority makes it easy to install thousands of Unix software packages for Mac OS X. Powered by the MacPorts Unix-software management system, PortAuthority's familiar three-pane interface lets you get started doing what you want to do--finding, installing, and removing software.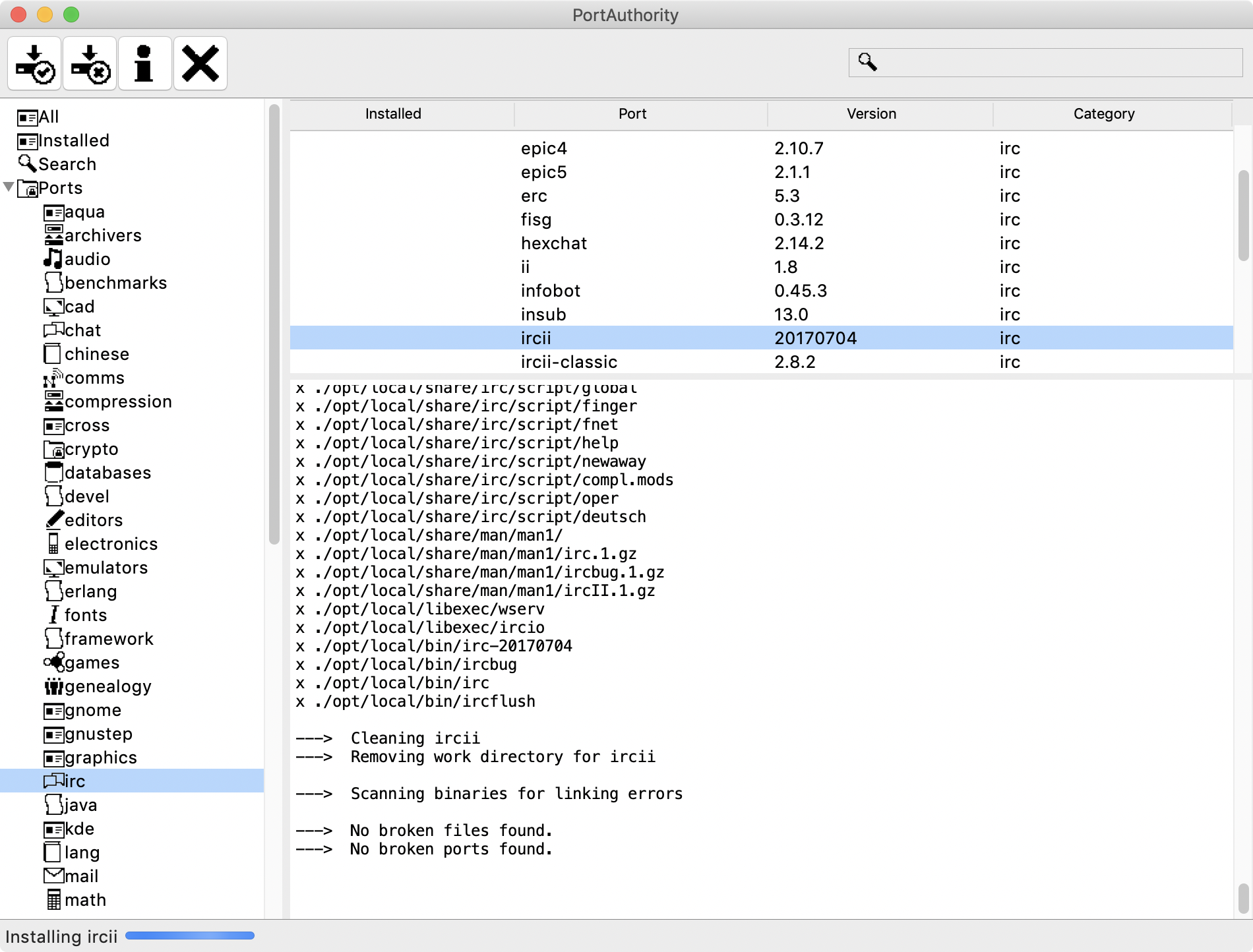 Why PortAuthority?
Easy to use solution for managing MacPorts software packages and the MacPorts infrastructure.
Search and sort MacPorts packages by keyword, category, and more.
Export MacPorts logs to text and printed output.
Growl integration.
Fast: PortAuthority doesn't bog down system resources.
Thorough user documentation via the "Help" menu.
Display detailed information about MacPorts packages.
"I hope you'll all download the PortAuthority program and give it a try. It's quite nice..."--Christopher Roach, MacDevCenter
Installing PortAuthority
To install PortAuthority, download the latest version. It can be installed anywhere on your machine. Mac OS X 10.15 is the minimum supported platform. A MacPorts installation is also required; MacPorts can be downloaded from http://www.macports.org. A donation will be requested to support the application's continued development.
What's New in Version 9.1
Updated release for Catalina.
Minor bug fixes.