MacPorts Made Easy: PortAuthority
---
Take Control of Unix Software
PortAuthority makes it easy to install thousands of Unix software packages for Mac OS X. Powered by the MacPorts Unix-software management system, PortAuthority's familiar three-pane interface lets you get started doing what you want to do--finding, installing, and removing software.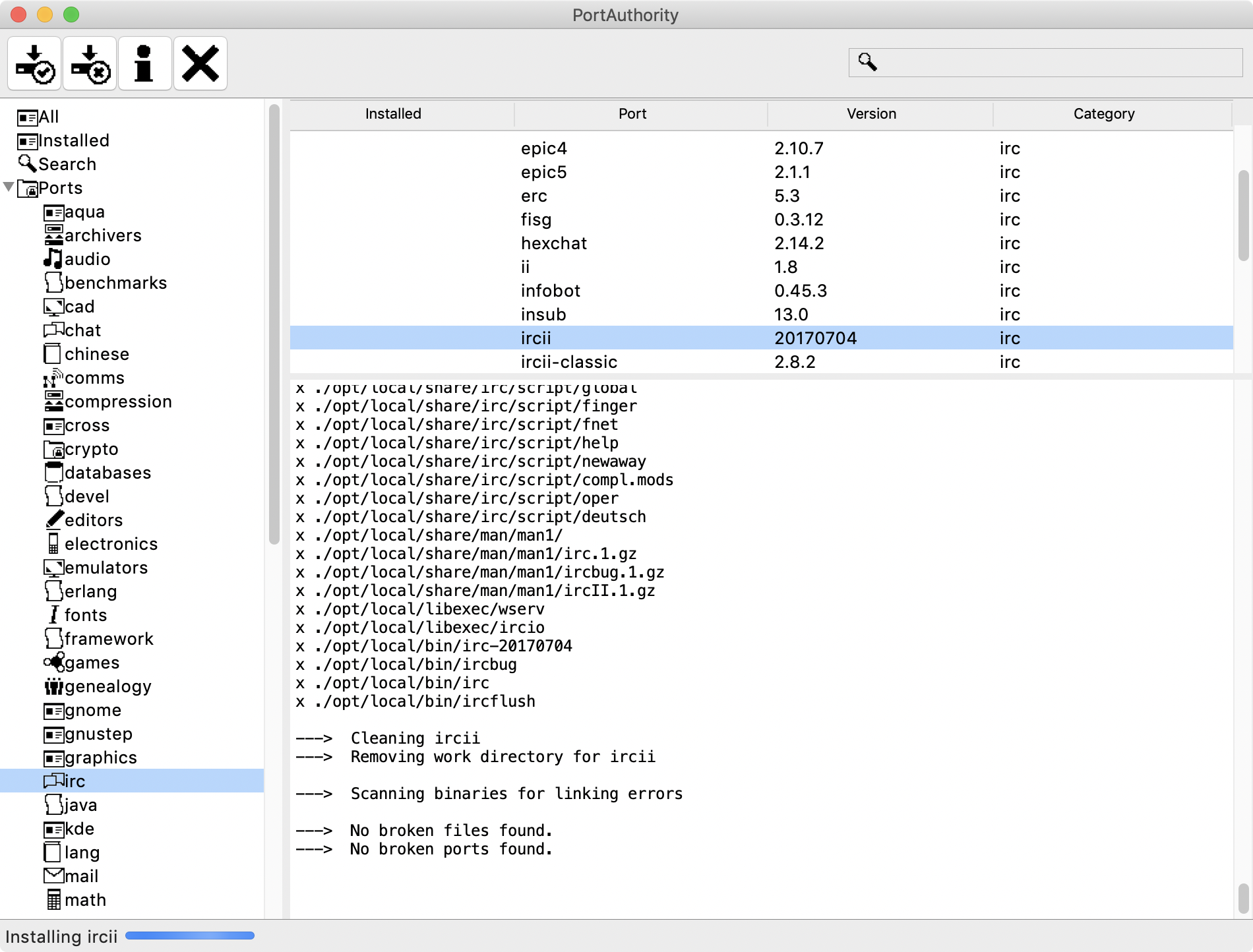 Why PortAuthority?
Easy to use solution for managing MacPorts software packages and the MacPorts infrastructure.
Search and sort MacPorts packages by keyword, category, and more.
Export MacPorts logs to text and printed output.
Growl integration.
Fast: PortAuthority doesn't bog down system resources.
Thorough user documentation via the "Help" menu.
Display detailed information about MacPorts packages.
"I hope you'll all download the PortAuthority program and give it a try. It's quite nice..."--Christopher Roach, MacDevCenter
Installing PortAuthority
To install PortAuthority, download the latest version. It can be installed anywhere on your machine. Earlier installations can be moved to the trash. The download is a 30-day demo; you can purchase a license to use the program past the 30-day trial period. Mac OS X 10.14 is the minimum supported platform. A MacPorts installation is also required; MacPorts can be downloaded from http://www.macports.org.
Upgrading PortAuthority from Earlier Versions
Registered users of our applications receive free upgrades for life, and never have to pay an upgrade fee.
What's New in Version 8.0
Major UI refresh.
Support for Mojave and dark mode.
Re-worked AppleScript implementation.