Snowbird Shores: Reach for the Beach
North of the Ohio River, winter can begin before Halloween and possibly last until April Fool's Day. And north of Lakes Erie and Ontario, winter might not end until Mother's Day. Escaping the snowy weather might mean an airline flight or a two-day drive, but any snowbird knows a week in board shorts is worth the trip. From Myrtle Beach to Key West, these shores have it all: sun, sand, and snowbirds. Find more about them with the Snowbird Shores app!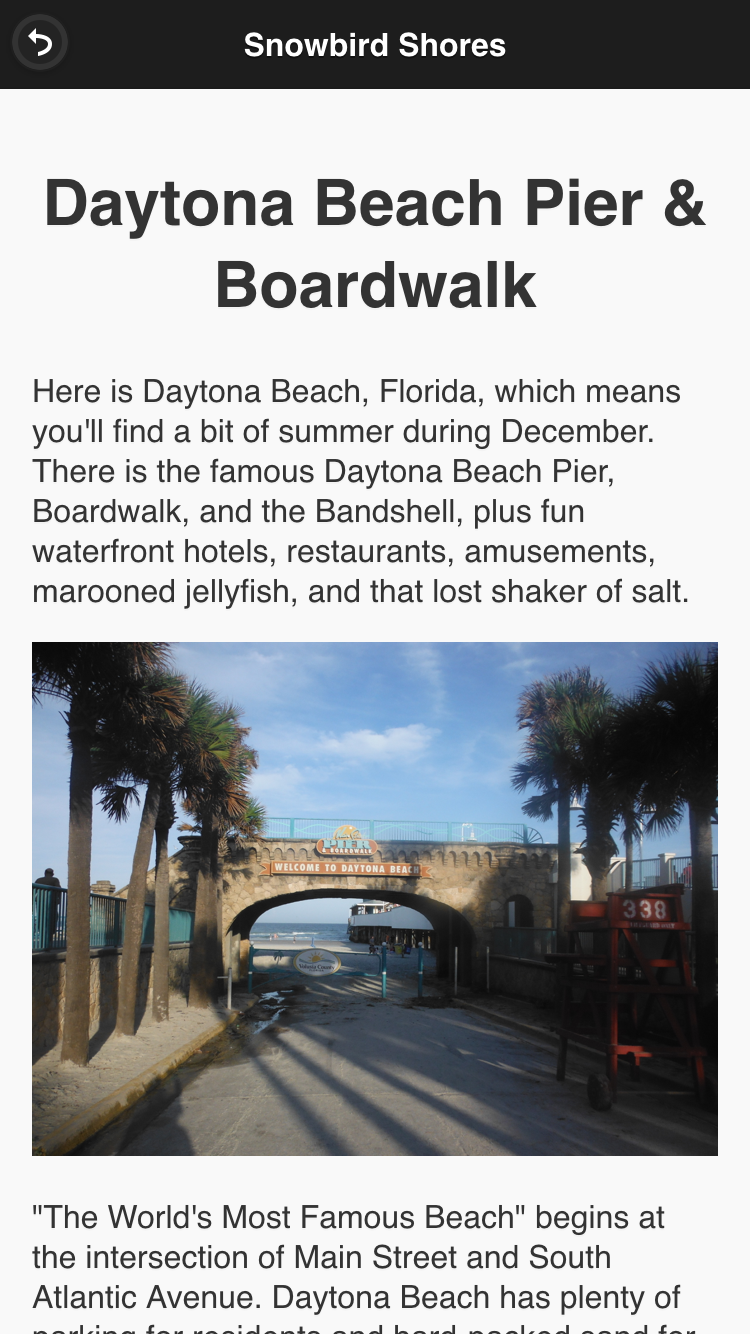 What's New in Version 1.4
Updates to the latest iOS API's.