Find that Text: Stringscan
---
Download Windows Version (64-bit only)
Elegant Search for Text in Multiple Directories
Stringscan is a simple but powerful application for recursively searching a directory for a specific string of text. Using an elegant, intuitive interface, Stringscan allows you to select a directory, specify the search term, and see both the file results and the highlighted term in the file quickly.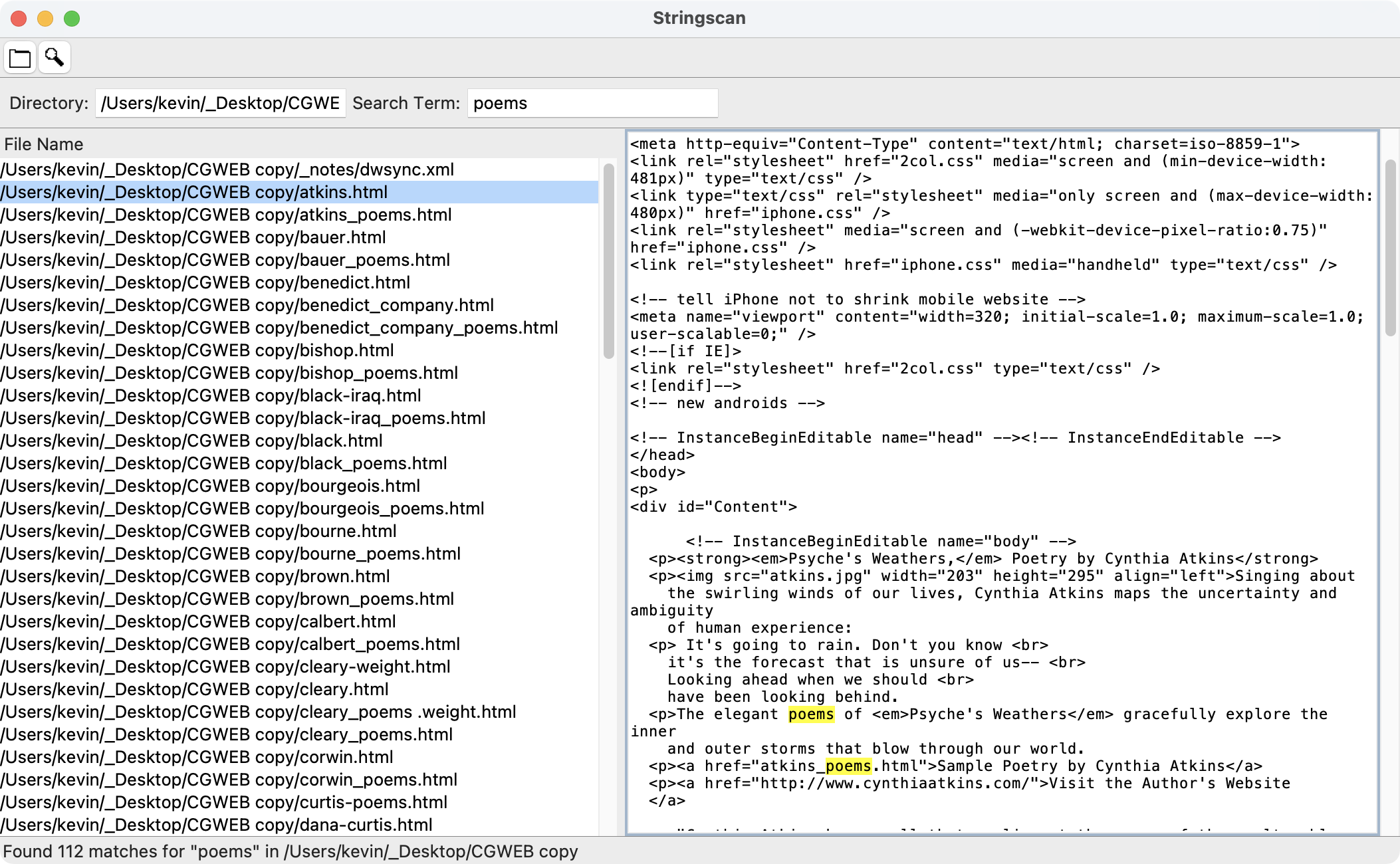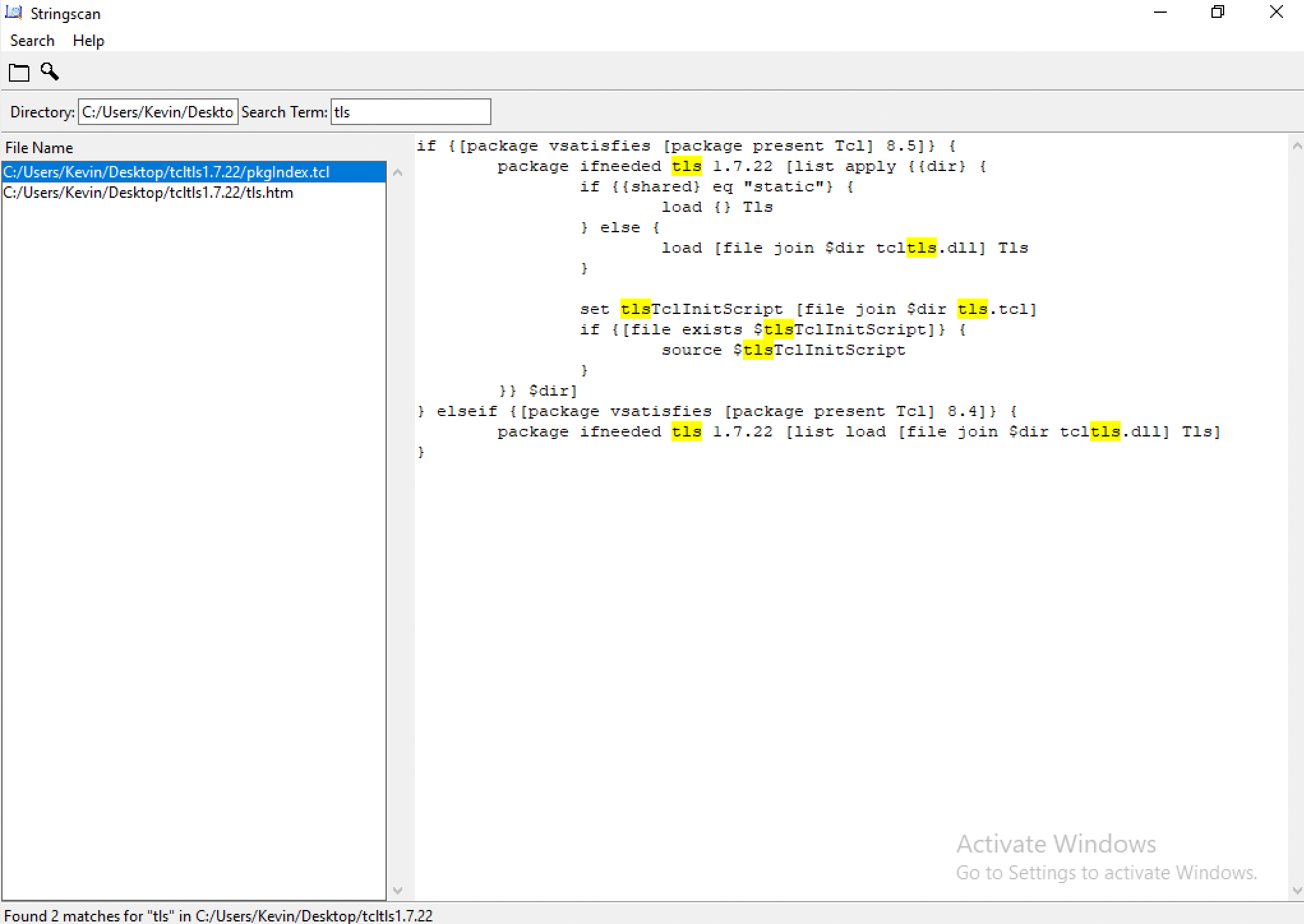 Why Stringscan?
Simpler than command-line tools with multiple search options.
More intuitive than other dedicated search tools that feature an overwhelming variety of options and/or a complex interface.
Faster than searching from command-line then opening file in separate program to locate search terms within file.
"Stringscan is an excellent application that is definitely worth your while if you constantly have to search for text and the default tools of your computer's OS don't offer you the demanded assistance for getting the job done."--Softpedia
Installing Stringscan
To install Stringscan, download the latest version. It can be installed anywhere on your machine. Earlier installations can be moved to the trash. The download is a 30-day demo; you can purchase a license to use the program past the 30-day trial period. Mac OS X 10.12 and Windows 7 are the minimum supported platforms.
Upgrading Stringscan from Earlier Versions
Registered users of our applications receive free upgrades for life, and never have to pay an upgrade fee.
What's New in Version 1.2
Migrate to new source code server.
UI enhancements.
Improved search algorithm.